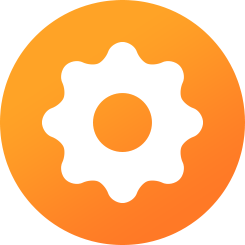 Local Content Add-on
SEO Landing Page Generator Local Content Add-on
Enhance your landing pages and target large markets by writing location specific content.
For web developers and agencies, we offer white-labeling, discounted licenses of our plugins, and an affiliate program.
Our plugin supports creating location based landing pages for every major country around the world
Location Specific Content
With this plugin, you can write content that's specific to a location to give the visitors of your landing page a more personal and familiar feeling in regards to your business.
With local content you can target large markets where you want your business to increase, by tailoring the content to a certain area (e.g. multiple locations in Los Angeles).
Override Generated Landing Pages
With a few clicks, you can simply override as many generated landing pages as you like and replace them with a randomized landing page that is tailored to a specific area or location.
Defining Multiple Large Markets
Here we've got three different large markets defined. In specific landing pages for specific cities, we select one of these for content to include.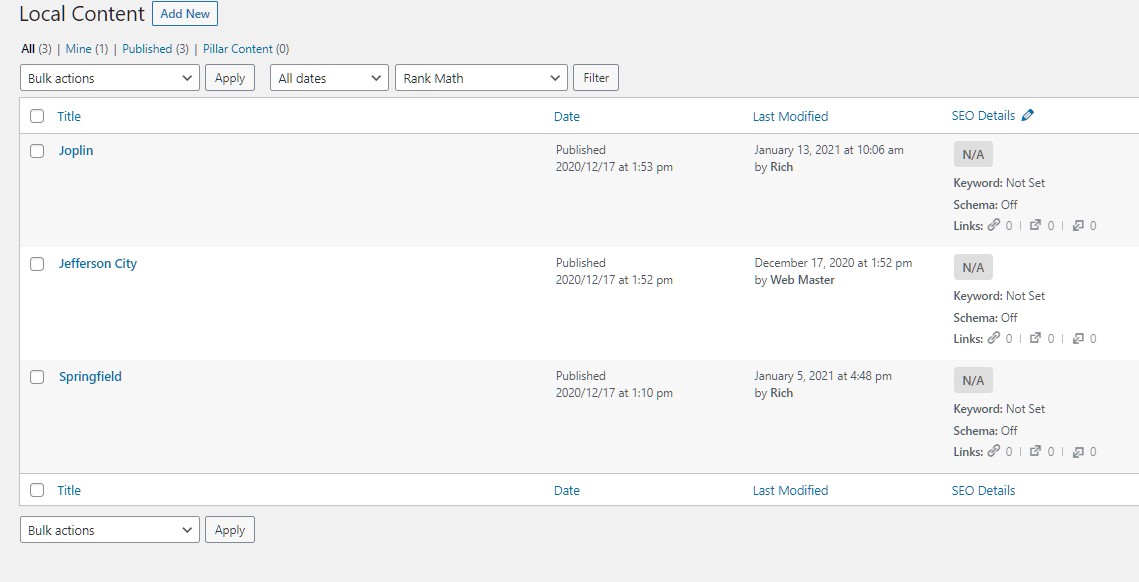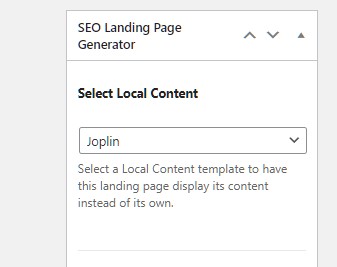 Selecting a specific large market for local content to display on a specific landing page
This is selected by editing a specific landing page. This will turn on large market content for this page, including additional local signals to show search engines that this page is locally relevant in that city.
Configuring a Large Market content block
Editing one of the large market sections, multiple types of content can be configured. Here you can see that additional content types from this page are referenced. We are relying on the content randomizer to pull one of the multiple content blocks in each section.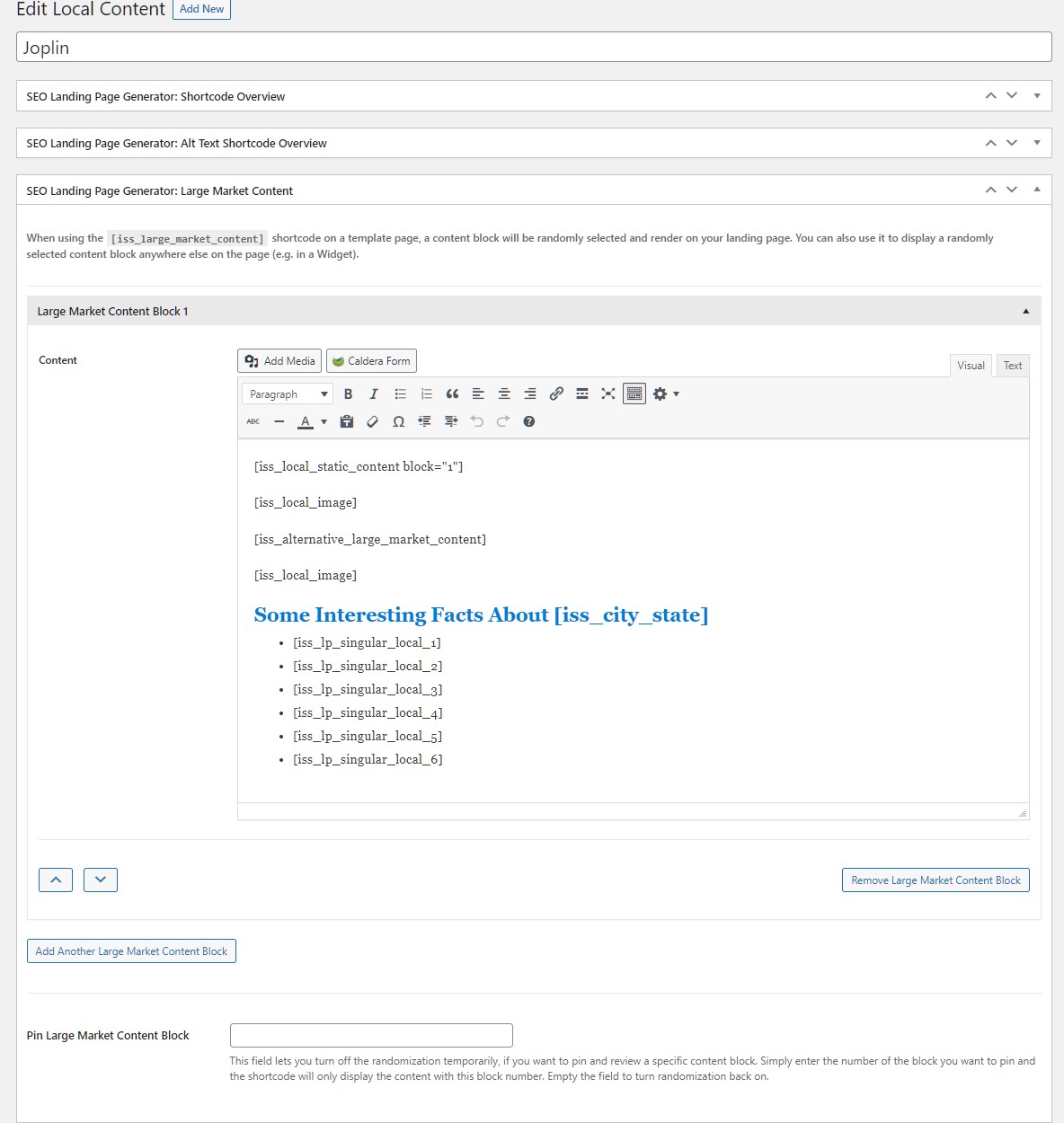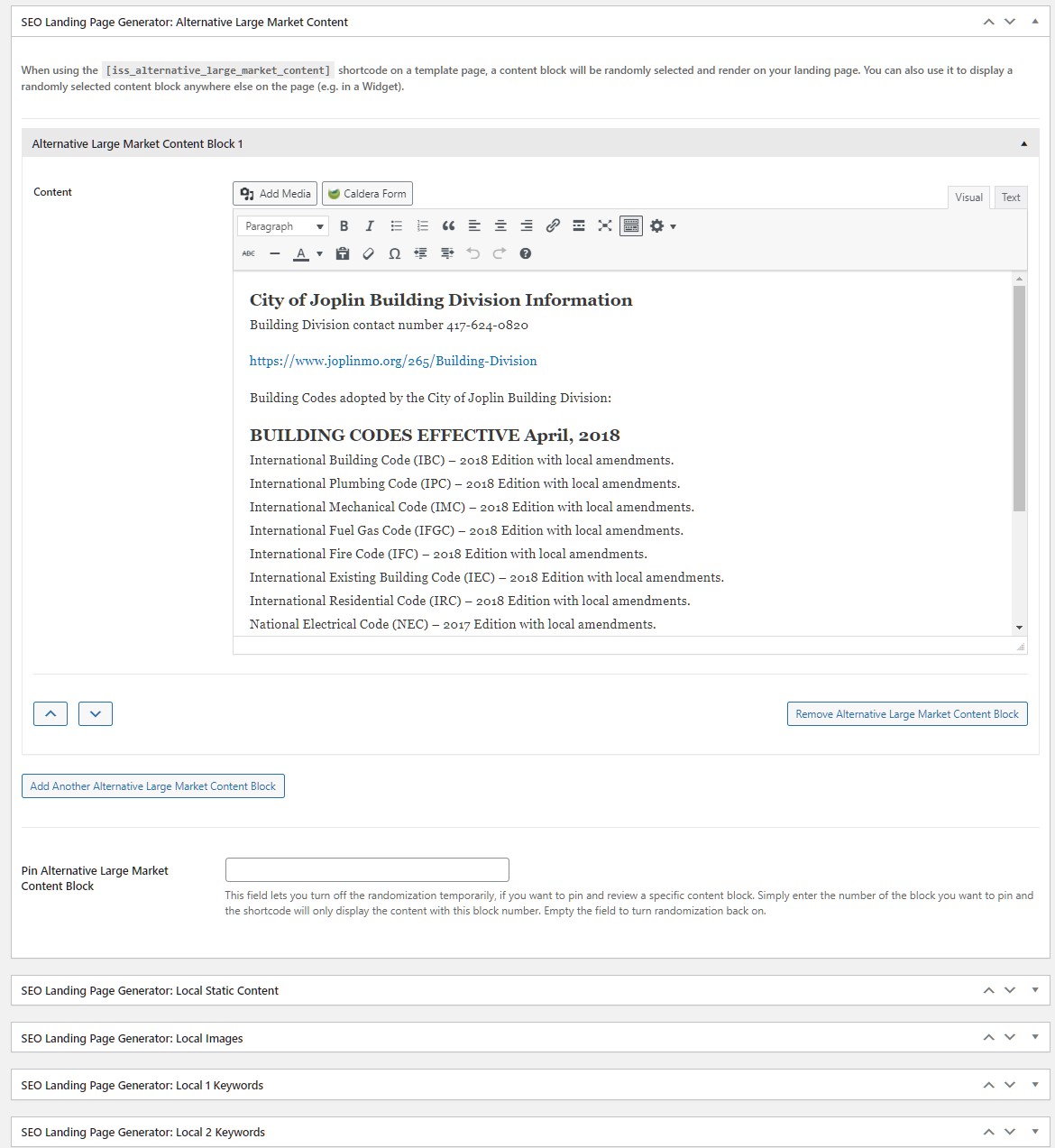 Another Large Market content block configured
We've included information about the city's building departments to both be useful to page visitors, but also to show local relevance to Google.
Large Market Content Configuration Blocks
Here are the rest of the large market content configuration options. You can add custom local keywords and phrases, as well as images. Our example is fairly simple but you can obviously make this quite complex.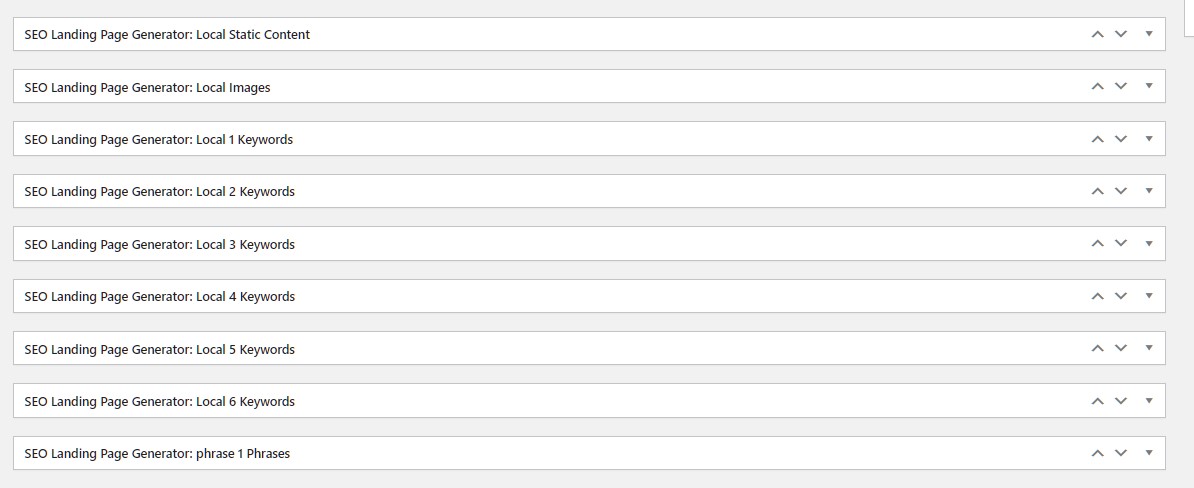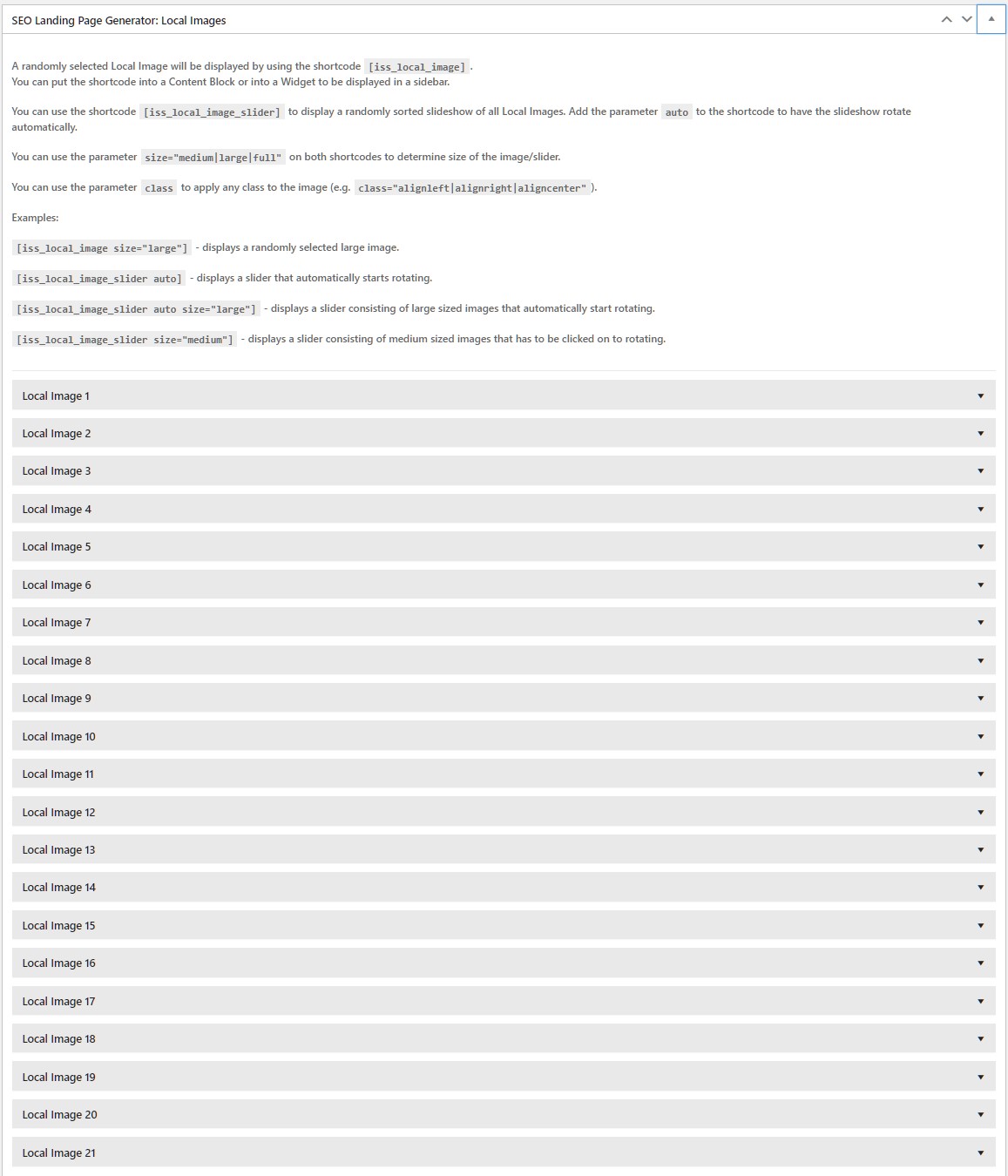 Large Market Content images
We've included 21 local images for this city to be used in the landing pages using this particular Large Market.
Large Market Content Shown on Landing Page
This is one of the versions of the landing page. It shows local images, and local information as configured in the Large Market Content configuration pages.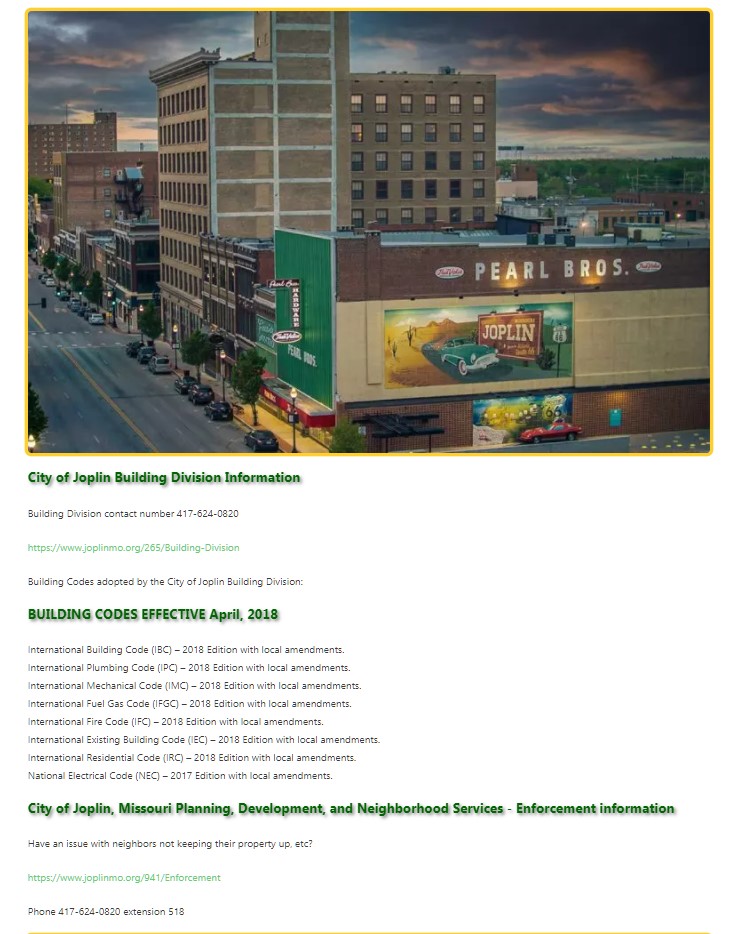 Get the Local Content Add-on Now
Start getting more customers today!
CALL US IF YOU HAVE ANY QUESTIONS
support@intellasoftplugins.com
Every area of our plugins is documented with a video.
Please take a look to learn how to use them.