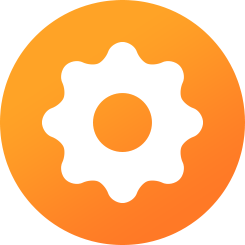 WooCommerce SEO Content Randomizer
WooCommerce SEO Content Randomizer
Do you want your WooCommerce products to rank higher on Google without spending vast sums of money on Ads or web agencies who keep your site up-to-date?  The WooCommerce Content Randomizer can automate all of that for you so you can focus on what you do best: running your business while selling products through your online store.
Woo Content Randomizer Add-on
For web developers and agencies, we offer white-labeling, discounted licenses of our plugins, and an affiliate program.
Our plugin supports creating location based landing pages for every major country around the world
Instead of just writing one block of product description for your site, the WooCommerce Content Randomizer allows you to setup multiple blocks of content. Since the Google-Bot visits your site regularly it will always find updated, new content and ranks you higher on the Search Index.
The WooCommerce Content Randomizer allows you to add multiple service and product images to your content that are also randomly selected when the page is loaded to keep your product description fresh.
In order to keep the number of possible content variations high, you have the option to write alternative content blocks that can be inserted into the random content blocks. This will decrease the likelihood of the same content being rendered and can increase the number of content combinations.
Edit your product's Meta Description right from the edit screen. This makes SEO enhancement a breeze and increases your page's search engine visibility by giving the search engines a fall-back text to display in their search results.
Random images can be displayed as slideshows in a random sort order. Slideshows can be places anywhere in the content via shortcodes and can even be displayed in a widget in the sidebar. Image sizing can be adjusted.
Pull alternative content, or random images into your content blocks with the help of shortcodes. This enables you to setup great templates for generating random content.
We offer competitive rates and amazing pricing plan
Three Simple Ways to Get Started Today
Will this plugin help increase my page rank on Google?
This plugin addresses an important part of your sites SEO, namely keeping your content fresh and up-to-date for Google to increase your ranking. The plugin gives you the tools to automate the updating process of your content. However, it will just work as good as the content you add. We encourage users learn at least the basics of writing keyword driven content to archive the best results. Here is a great article on that topic.
Will my original content get deleted once I turn a page into a randomizer page?
No. The plugin doesn't delete any of your data. If you turn a randomizer page back into a normal page, your original content, including the default content editor will appear again. You can even bring the default editor back, on randomizer pages, by going to "SEO Content Randomizer" in your WordPress Admin Dashboard and deactivating the setting "Hide Default Content Editor".
How do I upgrade from the free version of a plugin to a paid plan?
It's as simple as logging into your WordPress Admin Dashboard, and then going to the "SEO Content Randomizer > Upgrade". page in the plugin's settings. From here you can pick the plan you like and make a payment.
Since the SEO Content Randomizer replaces your single editor with multiple content block editors, there is really no need to show the default editor, so we hide it by default. However, no content gets deleted and you can bring the default editor back by going to "SEO Content Randomizer" in your WordPress Admin Dashboard and deactivating the setting "Hide Default Content Editor".
CALL US IF YOU HAVE ANY QUESTIONS
support@intellasoftplugins.com